Vadim – Director
As a native Russian, Vadim has been involved in almost every aspect of tourism since a very young age. Every job position he has held in the past has dealt with some aspect of the industry. This lifetime experience is also crucial to why Iberica Travel has been so successful.
As Vadim explains about his passion for the industry, "I've always had a passion for tourism. My whole life, education, traveling and jobs were related to tourists. I love the industry. I think it is in people's blood – to be interested in something new and therefore to travel. I really believe that helping people, providing them with good customer service and making them feel better in general helps you on all levels: first – it will make you happier – and second – it will bring business and a strong reputation to you. That's my philosophy."
Armed with a degree in tourism management, Vadim has been involved in the tourism and marketing industries for quite some time. It is his passion to introduce people to the local life and culture in Portugal and in Spain that has become a driving factor in Iberica Travel's development as one of the leading group tour operators. Vadim has been living in Spain and Portugal for countless years and is a seasoned veteran when it comes to helping customers discover the untouched side of the Iberian Peninsula.
Frances – Operation Manager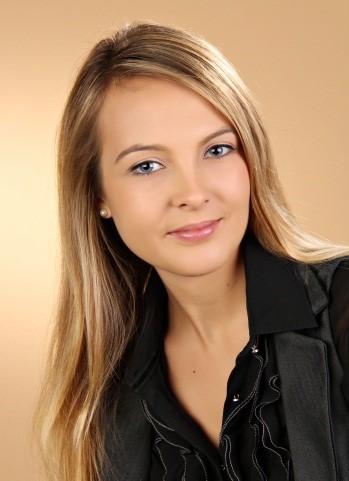 Since being a little girl Frances is fascinated by foreign countries and their cultures. She was always curious about travelling with her parents and seeing the world from a different angle. After graduating high school this curiosity lead her to the USA where she worked as an Au pair for one year. Afterwards she started to study Tourism Management back in Germany as well as in the UK and did various internships in Italy and Spain. She says: "This period of working, studying and living abroad was just amazing and I will never forget all the incredible moments! I definitely recommend everybody to do that. You will meet great people and learn that life should not always be taken too seriously!"
Besides her affinity for tourism, Frances is a sport enthusiast! During her childhood she used to be a member of a tennis, soccer, badminton and athletic club. Nowadays she prefers to go cycling and snowboarding in the mountains as well as playing golf, a hobby she just recently picked up. On top of all that she still finds time to go to the gym regularly.
Frances joined Iberica Travel in the beginning of 2012 and has been a huge enrichment for the company ever since. As an Operation Manager she is convinced that excellent customer service and high product quality are very important in the travel business: "This is what we promise our clients every single day! All of our service employees are trained well and know how to handle a request on a satisfactory level. The same goes for our Product Manager who constantly adjusts our products seasonally in order to offer the clients multifaceted and adjusted packages!"
Stefanie – Marketing Manager
Our Marketing Manager Stefanie joined the Team of Iberica Travel in 2016 and is responsible for developing and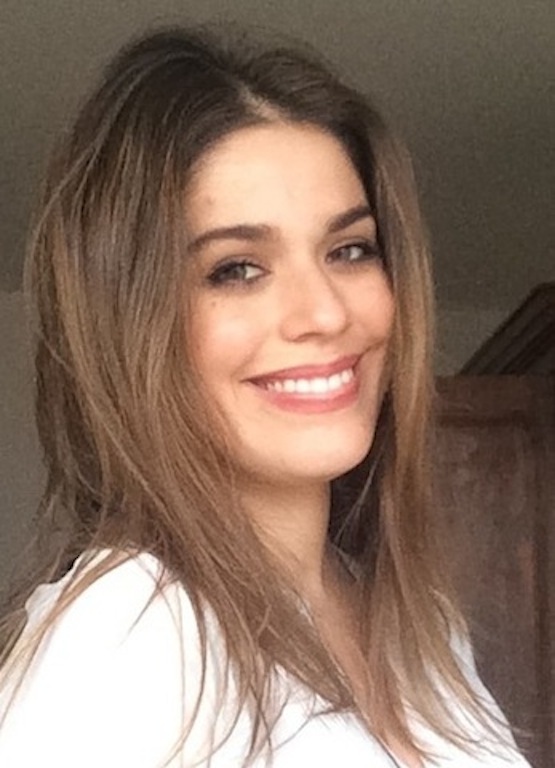 executing marketing plans for the company. The constant connection with clients is also where her passion is coming from: interact with different people from all over the world.
Having travelled to many places all over the world and been living in Sydney and Madrid for a longer period she describes herself as an openminded person who loves the discovery of something new. She has the understanding for different cultures and the needs of a touristic point of view.
Having studied Media and Communication in the bilingual University of Fribourg in Switzerland, she decided to move to Barcelona after her Bachelor degree, where she can put her skills into practice. Combined with Spanish as her native language, French, English and German she perfectly fits into Iberica Travel and will make sure that everyone from all over the world has an amazing holiday!
Francesco – Product Manager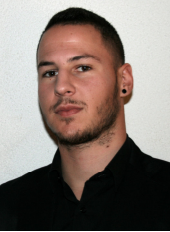 Already at a young age Francesco discovered a feeling which could only be described as wanderlust. His passion for the unknown and the peregrine drove him away to all corners of the world. Having been to different places in Europe, Australia, Asia, Africa and America broadened his perspective of the world and made him understand the importance of travel nowadays and thus the importance of tourism to satisfy this longing for exploring the world.
After high school Francesco studied Business Administration, English and Spanish at the University of Berne in Switzerland. Having finished the Bachelor in Business Administration he decided to move to Barcelona and join our company to use and enhance his skills in the field of tourism. Having a broad knowledge about the world of business as well as speaking German, English and Spanish Francesco has been a major asset to our team.
As Product Manager Francesco is advancing and improving the many products this company has to offer. Having experienced the tourism's demand section first hand during his travels he knows how to adjust the supply accurately in order to give customers the perfect range of tours and services to choose from. He is concerned with turning every tour and every trip into an amazing and individual experience for the customer.
Daniela - Reservartions manager
Daniela recently joined our team and, with her Tourism Management studies as a background, she is more than ready to put what she learned at school into practice. But most of all, she just wants to make people happy and offer them the best she can. "A heartfelt service is always the best one, and it will not be forgotten".
Being born in a multicultural family, her father comes from Honduras while her mother is Swiss Italian and German, Daniela has learned how to be open and accepting. Her attraction for different cultures, her desire to travel and discover as well as her passion for foreign languages have brought her to the tourism industry. In fact she can actually speak five languages: her mother tongues are Spanish and Italian (she was raised in Ticino, the Italian part of Switzerland) but she is also fluent in English, French and German.
As a reservation manager she is always in contact with guides, hotels and restaurants in order to give her customers a personalized service and an unforgettable holiday.
Dean - PR Manager
Our PR Manager Dean is part of Iberica Travel since the beginning of 2015. Being son of a Ghanaian father and a German mother his passion and access to different countries and cultures was obvious from little age. After finishing school he studied Language and Communication in Germany. During this time he noticed that nowadays international relations and contacts are highly important in almost every industrial sector one can imagine. He decided that he would have to make some experiences abroad. So he made his way to Barcelona to join our company after finishing university in 2014.
Due to several experiences and activities in the sector of public relations and linguistics gained through different internships besides his studies he has a huge impact and responsibility in terms of business relations and costumer care to keep Iberica Travel's reputation as high as it is.
"I love to get in touch with foreign people and unknown cultures – cause that's the only way to really broaden your mind"
Speaking English, Spanish and German and additionally having a broadly based knowledge in economics Dean has become a big enhancement for our Team.
Mathilde - Reservation Coordinator
Mathilde recently joined Iberica Travel to become the Reservation and Booking Coordinator. Coming from a small city in the North of France, Mathilde moved to Barcelona while she is still studying in a french Business School. Being the daughter of a military father, she has always been traveling and living abroad which made her taste for travels become an important part of her life. She now feels home and comfortable in any big city of the world. All the movement around the globe oriented her and made her want to work in the tourism area.
Her interests for the different cultures and countries led her to different parts of the world. As she also likes and feels the need to help people in any possible way, she decided to volunteer for 3 months in a Vietnamese orphanage where she took care of children aged from 1 to 5 years old.
During her free time she likes to stay with her friends and family, but what she enjoys most is walking around Barcelona to discover the city. Besides this she still tries to manage time to do sports and go to the gym.
As being the new Reservation Coordinator, Mathilde can put into practice her social and linguistic skills to help customers organize their perfect trip to Spain. She likes to help them planning their perfect holidays and will try to make them having an amazing time!